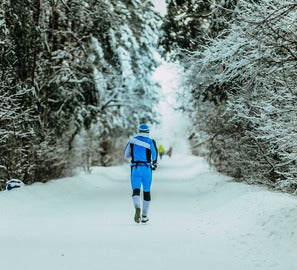 Runners are weird. Strange. Abnormal.
At least that's what we're told by our non-runner "friends."
It's below freezing. The snow is falling. People are nestled amid the heat of their car. Tucked into their warm beds. Reading the paper with coffee in hand.
And us? Yeah, we're outside in the cold. Running. Suffering and loving every step.